Just want :)
You can start anytime
What is temporary care?
Foster parents, or temporary care, are people to whom animals are placed, who are looking for a new home during their stay with foster parents.
In temporary care we place healthy, but unfortunately ill or very neglected animals, which then help the caregivers to cure and remedy. These are mainly bathing, odblešení, worming. It's really individual, case by case. We also ask the temporary agents to help the dogs with socialization, to teach them hygiene habits (if they do not have them), to teach them to contact people, or. with other animals. This increases the chances of successful adoption.
This form of assistance is particularly suitable for people who do not want to be tied for several years but who like animals and occasionally want to help acute cases of animals. The cost of feeding is usually paid by the foster parent himself. In the case of puppies or sick dogs with special dietary requirements or in individual cases (by appointment) we are willing and able to supply feed and equipment - bed or blanket, leash, collar, toys.
Of course, we are in contact with the temporary workers for as long as they have the animal with them, until a suitable home is found for them. If there is any problem, we will work together to the benefit of all stakeholders. We also require photos or videos of our dogs with them, plus some information on dog behavior. The more detailed information we have about the dog, the better for him, because he has a better chance of finding a new home.
All veterinary we pay! Vaccination, worming, peeling, castration, medication, ......, just about anything else that is needed from the veterinary point of view. This activity is carried out by a temporary agent without any claim for financial compensation.
Sometimes the animal is in temporary care for two hours, sometimes two months or two years. It's always individual and we are never able to tell in advance how long the dog will be with you.
EXPERIENCE EXPERIENCE
What is it ..... "temporary"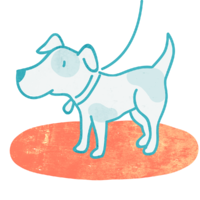 Lucie Novotná
At home we have two adopters (dogs took time, after adoption we took a dog for a month to watch while we were at work, because they would otherwise eat, no choice but to sit and it worked, Kvido is blind, so we are the first days pasted the tape with anointed pate to hit the bowl of water), we went to temporary care 3 times.
We have a "weakness" for old or handicapped animals, so our staples were one without the upper lip, the other without the eye and the third ten years. We all took it that they would stay with us, because no one would ever marry them.
And feelings? ... At home to find out about such, mostly (quite impulsively) succumb and before that for the dog ride (or brought us) I wonder what we are crazy - two of ours, a small child, another on the way and confess se, I also had the urge to call and say "you know what, I changed my mind, I want to live my comfortable and comfortable life". The same thing occurs to me hundreds of times, and I want to tell Kristina when the (mostly impoverished) creature goes through one, two, three nights, a man sleeps with him in the corridor on a blanket because we have two intolerant nonsense, or all of them tear apart. Every temporary is different and carries different, smaller or bigger risks, but in a few days, weeks it sits (or not), scold a little less and then when you find a home, it feels priceless because I know that without temporary care, the dog would just die behind bars or in the yard.
It's not easy, it's probably not good enough for everyone, but all those days when it's hard to suddenly turn into something meaningful. ❤️🐾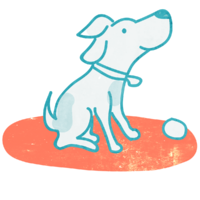 Eva Floriánová
Buba was my first temporary dog and also the first sharpei I met. He taught me how maltreated dogs are, they do not know the world are like a baby who looks at the world for the first time and is afraid of everything, but just like a child he will see and believe himself in a few weeks. he did not know that he lived in crazy conditions 😊 2 days did not come out of the crate, it is definitely not a dog for petting and stroking. When the dog gets used to you and believes you so it's a pet :). It only takes peace and patience, and maybe after a week he comes alone for anointing ❤️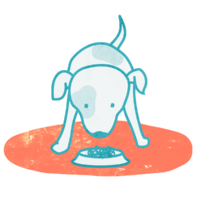 Klára Škodová
I had three sharpsies, two of my own and a temporary, of which the temporary was by nature the "best". Of course, there are fears - both from the temporary guard and the dog, who comes from somewhere in a foreign environment and does not know .. but it takes time and everything sits. It never occurred to me to think about sharpei differently than any other breed .. Definitely not to fear them. They are just a little stubborn :) and thanks to what conditions rescued dogs always come, are more timid, it just wants patience and strong nerves .. but not only for sharpei. So especially in terms of psyche .. the health aspect of sharpei, it is different .. really very specific and must be taken into account.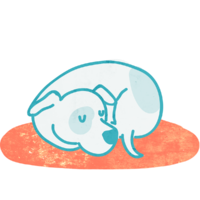 Jindra Grosmannová
We used to have sharpeye, so at least I knew what they were. Barča is amazing, only staying with the original owner apparently permanently remarked on her relations with men. When we brought her, she didn't even want to come on a leash and I had to bring her home, she stood stiff and didn't want to move. Then when we went to bed she kept barking, and finally I lay down on the floor. The next day a brand new dog 😁 climbed on my lap and I was already hers. The husband and the boys try to intrude into her favor, take the goodness from them and sleep with her husband here and there. But as I am not at home is again stressed by a timid dog who still barks, if she wants some contact, so either crawls under the bed and growls or when her husband wanted to stroke her and take a walk so she began to growling badly and bark and away she wasn't far from swallowing him. She would stay cool at home and wouldn't bark or whimper. Otherwise I can do everything, take anything from her mouth and all the care. We have no comparison with another temporary dog, I always had dogs from the kennel since the puppy.