Who we are ?


We are a non-profit organization-a company called Sharpei in Need.. (Šarpej v nouzi z.s.)
We try to help abandoned, abused and unwanted sharpei who are in need of help. They are found in shelters, on the street or given up by their original owners. We place these dogs in temporary care with volunteers. We provide them with veterinary care, help to socialize and prepare them for a new home.
We care for dogs in the Czech Republic and Slovakia.
If you want to help, join us.
The current list of dogs who need adoption can be found by clicking on the link They're Looking for a home.
We are looking for foster familes, If you are interested in volunteering contact us and for more information about temporary care click on the link Temporary care.
Seat of the association: Modřejovice 63, Slabce 270 41
IČ: 04594347
Date of establishment and registration: 5 January 2016

File number: L 64138, kept by the Municipal Court in Prague



TATO SKUPINA JE URČENA JEN PRO ŠARPEJE A JEJICH KŘÍŽENCE V NOUZI. NENÍ URČENA PRO INZERCI PRODEJE ŠTĚŇAT ANI Z PAPÍROVÝCH CHOVŮ !
TÁTO SKUPINA JE LEN PRE ŠARPEJOV, ICH KRÍŽENCOV V NÚDZI. NIE JE URČENÁ NA INZEROVANIE PREDAJA ŠTENIAT ANI Z PAPIEROVÝCH CHOVOV!
THIS GROUP IS FOR SHAR-PEIS IN NEED ONLY! PLEASE DON´T ADVERTISE YOUR PUPPIES HERE, YOUR MESSAGE WILL BE DELETED!
WHAT ARE WE DOING ?
We help sharpei in need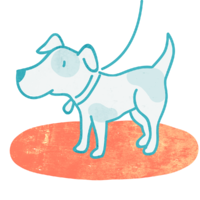 What happens when a dog comes to us?
The first step is to place the dog in suitable temporary care. The next steps depend on the condition of the animal. If it is in poor condition they go to the vet immediately. If the dog is in relatively good condition we let the dog get used to its new environment before taking it to the vet for check up.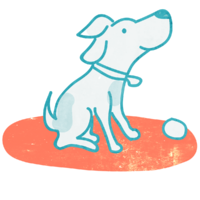 What is the role of the foster family?
The foster family takes care of the rescue dog as if it was their own. They socialize the dog and prepare it for its new life in a permanent home.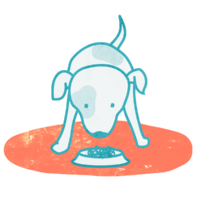 What are our expenses?
The biggest expenditure in our budget is veterinary care and food. However it is sometime also necessary to buy beds, leashes, harnesses etc. for our animals. Also, all of our dogs are chipped and registered in the National Animal Register.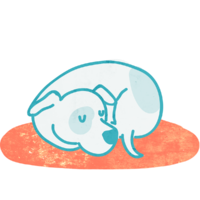 What is our goal?
We want our dogs to be able to forget their past and help to prepare them for a new life in a permanent home. The welfare of our dogs is important to us so we ensure that new homes are suitable for the adopted animals.
3 years

WE WORK
We have been officially working for 3 years. But we started helping Sharpei in need much earlier.
125+

RESCUED dogs
Yes, we've taken so many abandoned and unwanted sharpei into the guild
2 332 045,81 Kč

REVENUES
Revenue as of 1.9.2019,

All are contributions from donors, sponsors, supporters, proceeds from auctions and profits from the sale of goods in our e-shop.
-2 258 319,08 Kč

EXPENDITURE
Expenditure at 01/09/2019.

Total amount of expenditure for veterinary care, feeding, chipping, antiparasitic medicines, etc.
Formation of the association
08.01.2016
I am happy to announce that on 5.1.2015 the association ŠARPEJ V NOUZI, z.s. under identification number: 04594347
A transparent association account number was established. : 420 00 420/2010
for payments from abroad: IBAN: CZ2120100000000042000420 BIC/SWIFT: FIOBCZPPXXX
Beautiful Missi
17.03.2016
I want to introduce you the beauty of Missi. We received this female under the wing of our Sharpei in Need. She is a wonderful 3-year-old female, which apparently served only to the birth of puppies. She made money for someone, but someone was unwilling to take care of Missi. She has strong inflammation in her ears, her coat is moths, skinny, her ribs are crawling. The eyes are the worst, she has to worry for a long time, the cornea has been scratched, her eyes are swollen: (Emoticon frown. Otherwise it is wonderful dog, nice, contact, obedient.
Sharpi, now Marly
10.07.2016
Another of our rescued sharpei. In Pilsen shelter they called him Sarpi, I watched him for a few months and I wonder why such a beautiful dog sticking in the shelter :(. So I went to see him, the shelter is large, the dogs there are often walking the general public, but drilled me I talked to the supervisor and understood that there were a lot of people interested in asking, but the supervisor had the conditions: he wouldn't give it to anyone who had no sarpei experience, no children and no other animals in the house. caution in the adoption, but meeting these conditions is unrealistic for most candidates so I "pulled Sharpi from the shelter. I took him to a great Pavel Brandus Brandl. Sharpi got a new name and is Márly. With a little bitch that Pavla with After a few days it was clear that Márly was a darling of the family and would stay permanently with her temporary babysitter. HOME.
Female from advertisement
14.07.2016
A brief advertisement appeared on the sales portal: I give a 2-year-old sarpei female and add a bag of granules. No photo, just brief text. I asked the advertiser for photos and we agreed to hand over the dog. She was not interested in who I am, where and how the girl will live. Female was picked up by her new temporary family. Female was named Emily. We knew about her: she is 2.5 years old, is severely malnourished, has joint problems, will need eye surgery, her hair is in a terrible condition. We did not know what she had to experience in her short life, according to information from the last owner they tossed it as an unnecessary thing. The fact that she is afraid of a raised hand probably speaks for itself :(. The female will need long-term care and looking for her new family :).
p.s. she was another female in our care with pedigree
Matýsekfound a new family
24.07.2016
Somebody tied Matýska at the Hradec shelter. We don't know how old he is or who he lived with. All that was clear was that Matýsek had to experience hell. He was in a terrible condition, with almost no hair. In the shelter he was treated and got a chance to a new home. Unfortunately, the new owners returned it in a few hours because they did not fall into the eye with their cat. We took Matsyska to temporary care, where he treated his sick skin. In the shelter he advertised him as an intolerant dog, recommended best to the family without other animals, without children. Temporary care was taken care of by amazing Vlasta Ilčíková, who included him in her pack, introduced him to the children that Matýsek loves and made sure that he is self-conscious, beautiful, cuddly sarpe. He is a young boy who went to his new home today. There awaits him a huge garden and two little girls, for whom Matýsek will certainly be a great partner.
Today's dog reception
24.09.2016
Yesterday we received two dogs under Sharpej in Need. Both were offered on the sales portal, both of them had our "fellow citizens" as owners. Everyone has a story to tell. They offered Venus as a pet but wanted 5 thousand CZK for him :(. We communicated with the owners for a few days, bargained, but were adamant, their last version was: 3500 CZK or mobile in this value. We decided to pay. I'm glad that the great Karin Krzystkova drove for the dog, I wouldn't have such nerves. At the same time I thank her very much for temporary care. :(. But considering where he grew up, I don't blame him. I hope he will be a great dog in a calm environment and with the right attitude soon. The Lord got the sick child of his relatives and goes to the hospital with him on Monday. He was glad to take care of him and he was really worried about how Roc would be The dog is calm, relaxed, typical sarpei, so far does not want to play with dogs, but it will learn over time. I took Rocky to temporary care for Vlasta Ilčíková, who until recently took care of Sharpsi Matýsek. In her great care, she will gain strength and give a little re-purchase and we will find him a new home. He probably had his first bath in his life yesterday, and he probably didn't like it at all because he had a shower in his temporary home. :) Both dogs have vaccinated vaccination, so we will have vaccinations, worming, chipping and general health check. Gradually, I will add information about both our wards. Thank you all for your support, without your help we could not afford such "rescue" actions.
The case of Luštěnice
10.12.2017
For help, the association Sharpej v nouzi z.s. 30.11.2017 Mayor of Luštěnice. She contacted us regarding the removal and subsequent placement of more than twenty Sharpej and Czech Terrier dogs, who remained without any care in a family house with a garden after the owner of the Věra O. was taken to the rescue service psychiatry. Mrs. Věra O., a former respected breeder, turned to the Czech Police for almost a week after hospitalization asking for help with dogs. The Police of the Czech Republic contacted the mayor of the municipality, who asked our association for help. Nearly a year the village of Luštenice repeatedly filed a complaint against Mrs. Věra O., in which it was expressed fear of abuse and neglect of care for dogs. The complaint was received by both the Police of the Czech Republic and the RVA, no error was found.
We arrived to Luštěnice with volunteers on Friday 1.12.2017 in the evening, what we saw on the spot was appalling. In the house were eleven poor dogs, who did not get into this state in a week. Dogs had free access to the yard and the house. The whole yard and the inside of the house were covered with excrement; The house contained dead puppies and one adult dog. The dogs on the spot were skinny, scarred, fresh and older, neglected, dirty and frightened.
We loaded all the dogs, who were on the property and delivered them to temporary care. In the community kennel was one more female, who had repeated torn ears and a lot of lacerations. Some dogs were treated veterinarians in the evening, others went to the vet the next day. Altogether eleven dogs were taken directly from the site, another three dogs and four puppies were taken from the shelter in the following days. The club also received six Czech Terriers under its wings, owned by Mrs. Vera O.
After veterinary examination dogs and ear inflammations, urinary tract inflammations, urinary stones, general exhaustion of the organism, long-term starvation (adult dogs from 5 kg to 11 kg), poor condition of the hair and teeth, overgrown claws were found in dogs. One dog was diagnosed with ear scabies and another with parvovirosis. One of the collected puppies died a few days after collection, as well as lost a little girl, who died of chronic kidney failure.
Overall, the club remained in the care of thirteen dogs and three puppies of the race Sharpei and 6 terriers. All dogs are treated from the "amazing" care Mrs. Vera O. at their temporary. Criminal complaint was filed against Mrs. Věra O. Everything is still in solution. Unfortunately, our laws do not always work as they should and so it may happen that dogs could return to Mrs. O., which the association in no way does not allow.
When the dispute with Mrs. Věra O. is resolved, all the temporary care dogs will go to new homes where they will have a better time than the horror house. Let's just hope our orders will act as they should.
Help from CLICK AND FEED
We would like to thank you for the large supply of feed from Click and feed. This company has long been helping associations and shelters.

You too can participate in this event. just by clicking.

Find out more at https://www.clickandfeed.cz/